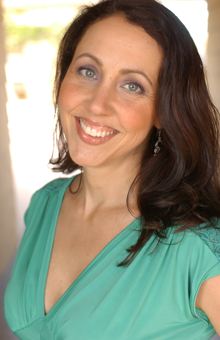 January 13, 2011
Hi <>,
Happy New Year!
I'm sure we've all reassessed our lives and have thought about what to change in the year ahead.
I certainly have. And I apologize for the delay in sharing them.
In the last few months, I've made some decisions and I've been reminded of one of life's truths: Following our inner wisdom at times can be the easiest and hardest thing to do.
Sometimes you just KNOW something and act accordingly. Other times it's as uncomfortable, tedious, and painful as peeling an onion to come to terms with what you know to be true in your deepest gut and heart of hearts.
The onion way was my experience last fall when I finally had to admit I was not happy with my business.
Sure, I felt passionate about my work. People praised me. Clients were happy and wanted to keep working with me. I was proud of myself for all that I had accomplished so far (despite seeing how much more work there was to do).
But eventually the WHOLE truth bubbled to the top. Despite all of the good things, I was miserable.
Working too hard, feeling isolated and lonely working at home, having inadequate life/work balance, and not succeeding entirely at separating home from work, I had to look myself in the eye and admit I was burned out and not having enough fun.
And isn't that largely why I started my business? To help people AND have fun? Absolutely.
So I made the decision to let the business go. Not my passion, not my purpose, but the structure of the business I was trying to make fit my life. I was doing everything I thought I should but it just wasn't working for me.
And you know what? Once I made that decision, to my surprise I didn't feel like a failure. I didn't feel like a quitter. I felt free. The weight of the world lifted off my shoulders and I knew 100% I'd made the right choice. I could breathe again. Have a life again. Sweet heaven! My fitness skyrocketed (really digging those P90X videos) and I had time again to pursue my other passions (you know those hobbies and projects that always get pushed to the side). I'm happier all around.
So for now, Confident Vision Living lives on as a free website with articles, information, and support, just as it began in 2009. Who knows what it may evolve into down the road? Anything is possible and my passion burns as brightly as ever.
By being true to myself I got out of my own way and now let the possibilities unfold as they should. Follow the fun, go with your gut, and the most amazing things begin to manifest.
Stay tuned to see what that morphs into in the future.
Keep listening to YOUR gut and practicing radical honesty with yourself and see how you can free yourself from the shoulds in your life.

Cheers and Love,



P.S. Yes, the book's still coming! Decided to take my time and make it right. Will be out in the coming months.


---
Moon Rock's Coaching Success Stories
Confident Living
You've probably heard of coaching. Life coaching. Transformation coaching. Weight loss coaching. Spiritual coaching. Business coaching. It goes by many names and is a process for helping people with a myriad of challenges, problems, and goals. But have you ever thought of what it could do for you?
My guest today is Stephen Bruno from Moon Rock and he's graciously shared some stories of the many ways he's helped clients through coaching and other approaches. The variety may amaze you! The possibilities are endless.
Moon Rock Coaching
Our choices, often influenced by perspective, and guided by fear and insecurity or courage and hope make the difference in our life success. When Life Coaching, supplemented by readings, is effective, it is equally because of the relationship of the professional connection and the mutual knowledge and skills. I know that the client benefits with a Life Coach who is a quality listener, natural, gentle, intelligent, honest, sensitive, compassionate, humorous, and a gifted detective. Effectiveness increases through the life coach's accurate insight, clarifying, divine timing, mirroring what the person's soul and essence is requesting, mentoring, and other multi-faceted gifts resulting in personal, professional, and spiritual success include the following.
Marie identified her lack of courage for life and gained creative methods in handling difficult personalities with grace and compassion resulting in more peace, respect, and team effort in her home.

An animal totem reading, animal communication session, and a past life reading for Amanda resulted in an enlightened journey of self-discovery that she never would have believed, thus opening completely new path for her.

John learned how to have a successful marriage, career, spiritual lifestyle, and health that is better than he could even imagine. He now feels that he is of more service to others, as a husband, parent, teacher, massage therapist, and friend to humans and animals.

Sandy requested animal communication when veterinarians could not figure out what was wrong with her dog companion. She soon learned that the relationship between her animal companion's' illness and her own was one where the dog was mirroring her own illness. This understanding gave her the tools to heal her own life and contribute to her animal companion.

Katherine recognized her life patterns that she used for self-sabotage. Through Life Coaching she gained insights concerning her romantic relationships, and especially about how she ended them. She expanded her awareness by understanding the subtle yet potent differences between: equal and mutual, control and influence, react and respond. She deepened her understanding of prayer and remembered the importance of heart-centered and compassionate actions and interactions.

Elaine realized that she was scared to grow spiritually. At 38, her life was in a rut. She knew what she wanted, her aspirations in life were clear, but she just could not seem to push through her fears and old patterns so that she could succeed in manifesting her dreams fully. Through Life Coaching, she recognized her limitations, transcended them, and then moved forward in her personal and professional life. She now feels more empowered through having many insights and clarification of her doubts through the questions and answers discussed in the life coaching.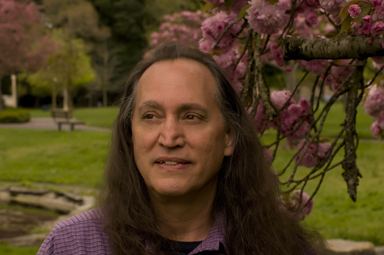 Stephen Bruno, D.D., CHt, MsD, RMT, IARP has over 40+ years professional experience supporting clients through services including counseling, life coaching, and psychic readings. He is the founder of Moon Rock: Life Coaching through which he offers telephone sessions worldwide.


Choosing Healthy Food at the Supermarket
Healthy Living

Tired of standing in the aisles wondering Should I buy this? Is this really good for me to eat?
Problem solved!
Enjoy this tongue-in-check flowchart from Summer Tomato and start making better shopping decisions.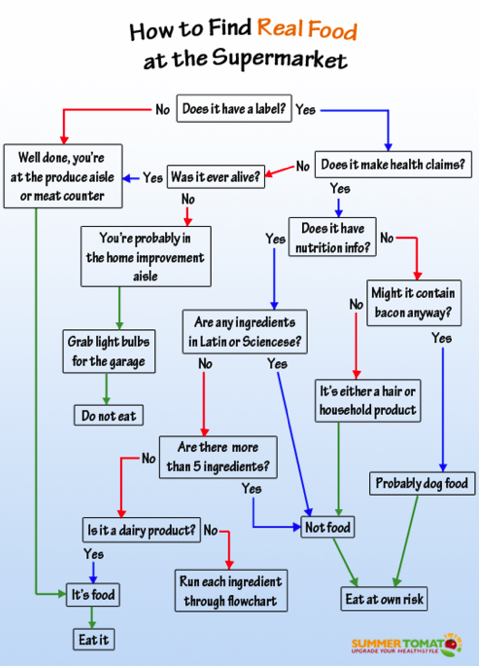 Much incredible abundance and love to you all as you expand your vision and heart in alignment with your dreams.
Make it happen! I'm cheering you on all the way.
---
Know somebody who'd enjoy reading this?
Feel free to forward to friends who may be interested.

Haven't subscribed yet?
Get a free subscription here (top right corner). Sign up and receive the Self-Doubt Smackdownebook and Get You Closer to Your Dreams report FREE.

Contact me
I love hearing readers' comments, opinions, questions and ideas. Click here to open the contact form.

You truly are a beautiful light being and I love helping you shine even more brightly. Be the shining star you are!