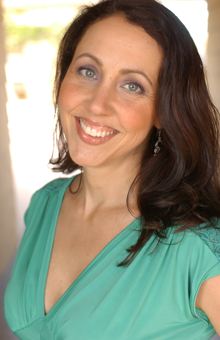 October 1, 2010
Hi <>,
Apologies for being a day late! Was offline traveling working my way home from Des Moines, Iowa visiting my godsister.
Whilst there (oooh I love the word "whilst," don't you?) I was lucky enough to see May I Be Frank film for the third time the night before last (this time in Des Moines) and, like any good movie, came away with a new life lesson reminder to chew on.
(Such a powerful, funny, and uplifting movie! Made my local lads here in San Francisco about a local SF man they decide to help.)
And check out the PHOTO of us below.
It's easy for us to watch Frank progress from an overweight overmedicated deeply unhappy person to the person he is today, but there is no doubt in my mind he could never have anticipated his path.
None of us can.
If someone had told the 54-year old SF State student that in three years from the day in 2006 before he first walked into Café Gratitude in San Francisco he would be:
The star of a film about his life and profound transformation
100+ pounds lighter
Touring across the U.S.
Becoming an inspirational speaker moving groups deeply
I imagine he would have said something in his colorful East coast Italian way along the lines of, "Yeah, right! What are you f---ing talking about, nut job?"
So why, if we can't imagine in our wildest imagination how our lives might unfold do we worry and stress over how to reach our goals?
We cannot possibly know the details in advance.
Yet we still get hung up on the "how" again and again.
How will it work?
What if that fails?
I don't see how that is possible.
I'm just not sure...

Don't let your lack of imagination hold you back from it actually working beautifully. Just like it has in your life time and time again. (Think about how many wonderful things happened in your life that you never could have predicted or planned out.)
People come into your life and people leave it... you just have to trust that life has a road mapped out for you. ~ Orlando Bloom
Let Go of the How.
Take the obvious steps to reach your goals and let the rest fall into place.
Make the first step out of your comfort zone. Take ONE itty bitty baby step in the right direction. Don't worry about the whole thing, just one little step.
Put yourself closer to a situation where you good things are more likely to happen. Mix it up!
Let it evolve in the magical beautiful way it is meant to. Focus your energies on the things you can control – most importantly keeping the vision clear in your mind and heart.
P.S. My godsister and I had the kismet to run into Frank the day after the movie at the Fresh Café & Market in West Des Moines (a beautiful raw/allergen-friendly cafe).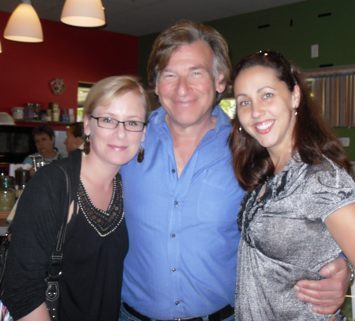 Frank was utterly charming and a joy to talk with, a lovely man. I'm so thrilled to see his message and story of transformation reaching people all over the U.S. To see the film schedule or to get the film shown near you, see the May I Be Frank movie page or contact him through Frank's blog.
So remember Frank!
Take the first brave steps to trusting your instincts and stepping into your purpose, reach for a dream, step out of your comfort zone.
Let go of the details and the how.
Meet the Universe/God halfway... and let the magic begin.
Cheers and Love,








A final note: I mean it! Stop giving a damn about the HOW, stop making EXCUSES, and let 'er rip! Take the next step to getting it done - you know what I'm talking about...
I'm cheering you on all the way.
---
Know somebody who'd enjoy reading this?
Feel free to forward to friends who may be interested.
Haven't subscribed yet?
Get a free subscription here (top right corner). Sign up and receive the eBook Self-Down Smackdown! Break Free of Doubt & Reset Your Confidence Button and the Get Closer to Your Dreams report FREE.
Contact me
I love hearing readers' comments, opinions, questions and ideas. Click here to open the contact form.
You truly are a beautiful light being and I love helping you shine even more brightly. Be the shining star you are!