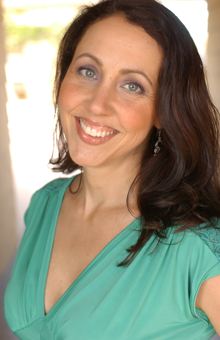 October 14, 2010


Hi <>,

I know that many of you feel pulled in too many directions and end up feeling depleted, run over, and lost in the shuffle of life.

Despite the busyness, sometimes it seems that your life is passing by and you can feel:
Stuck.
Exhausted.
Lost.
Instead of feeling tossed in a chaotic sea of family demands, work pressures, and not enough downtime, how about riding the wave of life with the sun on your face and your hair in the breeze?
Cowabunga, surfer girl!
When you free up the logjam in your heart and mind (even if you have no idea what it is) you unblock stagnant energy in all areas of your life and incredible shifts begin to happen – your relationship communication becomes clearer, your physical energy increases, you sleep better, you make decisions more easily, you release excess weight, your passions and creativity begin to bloom and reemerge, and more...
It's like dominoes falling one after another, or a stream flowing once again. Life feels easier and a heck of a lot more fun and meaningful.
Are you ready to feel a surge of energy in your life?
Some of my coaching clients have reached their goals and I now have space to open the door to a handful of select people to work with me one-to-one in private coaching.
Only seven spaces are open in my schedule for new delicious clients ready for incredible breakthroughs in their energy and lives.
Are you one of the lucky seven?
Whether you want to move forward with an important goal, figure out what you want, lose weight, or manifest more of something in your life, I invite you to take this opportunity and step into your power and take action.
Fortune favors the brave. ~ Publius Terence
All kinds of incredible openings begin to happen when our energy frees up. You get unstuck, lose weight, feel more energy, create a life and body that feels more joyful, free, and fun.
What could that kind of energy flow mean for your marriage, your weight loss, your career, your relationships?
My gift is to intuitively guide and support you every step of the way to co-create your desire.
In just six sessions you can powerfully shift your life, free up that blocked energy, and create changes that will benefit you for years to come.
You'll get 6 private sessions for $495 (normally $750) – that's more than $250 in savings.
Bonus:
Plus get a free copy of my upcoming book, No More Zombie Living: Break Free of Feeling Dead & Live the Passionate, Fun Life You Deserve mailed directly to you.
Make the investment in yourself and create the life of magic and fun you deserve.
If you're ready to say Yes! to more energy in your life and shake off that stuff dragging you down: Respond to this email and tell me why you're ready for a change. I will let you know if there's an open space and if I think we're a good fit to help you get what you want.
Step into your best life before 2011 comes along, and hop on this opportunity to grab some of that energy and make it your own.
Choose soon – there are only seven lucky spots! This offer is good until next Tuesday, October 19.
Here's to your amazing power being tapped into and freed up in your life.
It's yours for the taking.
Cheers and Love,

---
Make it happen! I'm cheering you on all the way.
---
Know somebody who'd enjoy reading this?
Feel free to forward to friends who may be interested.

Haven't subscribed yet?
Get a free subscription here (top right corner). Sign up and receive Get You Closer to Your Dreams FREE.

Contact me
I love hearing readers' comments, opinions, questions and ideas. Click here to open the contact form. You truly are a beautiful light being and I love helping you shine even more brightly. Be the shining star you are!