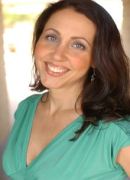 July 30, 2010
Hi <> (You busy bee)!
Hope you're easing into the start of a fabulous weekend. It's been an crazy busy (read: overly stimulating) couple of weeks around here.
I'm busy working on developing powerful new products for your best life transformation, but what I NEED to know is what you really WANT!
So, if you will take 1 minute to fill out this quick SHORT survey (only 7 questions):
...I will give you one of the biggest KEYS to weight loss motivation as a valuable free gift... as my THANK YOU for your treasured, appreciated, valued honesty.
I want to be able to offer what YOU WANT... and nothing you don't want.
Thanks for your input!
Here's to enjoying some downtime and soaking in a lazy summer day here and there, too. Ahhhhhh. Even bees need to rest now and then.
Cheers and Love,

---

Know somebody who'd enjoy reading this?
Feel free to forward to friends who may be interested.
Haven't subscribed yet?
Get a free subscription here (top right corner). Sign up and receive Self-Doubt Smackdown: Break Free of Doubt & Reset Your Confidence Button and Get You Closer to Your Dreams FREE.
Contact me
I love hearing readers' comments, opinions, questions and ideas. Click here to open the contact form.
You truly are a beautiful light being and I love helping you shine even more brightly. Be the shining star you are!