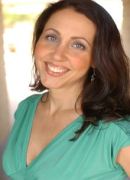 August 5, 2010


Hi <>,

So often we fall into the habit of looking outside of ourselves for answers.

We ask people questions. We research online. We play around with Facebook. I'm right there with the worst at times, lost in the maze of information obsession, clicking the hours away, fascinated by details and data.

It's staggering how much stimulation and busyness keeps us from the quiet moments of self-reflection and awareness that bring us back to our inner homes, feeling centered and clear in mind and heart.

When it comes to weight loss, there is ONE key piece of information that only YOU can provide by going within yourself.

Your Motivation.

Only YOU know what motivates you to eat healthier, exercise, make consistent changes, and create lifestyle habits that build the life and body you've always wanted.

It's at the heart of what fires you up to take action and to commit to change. And you cannot succeed without it.

Take a few minutes today to give yourself the best weight loss inspiration gift you can and list what really inspires you to take action. Then use it like the rocket fuel of motivation that it is!

Cheers and Love,

---
Confident Vision Living News
News

Break Through Your Weight Loss Barriers Workshop
Join us on 8/26 when we address the secret psychological and emotional factors that trip us up, steal our motivation, and sabotage us when we're trying to lose weight and create healthier habits.
NOT knowing these can make you feel like a failure and even continue to make you GAIN weight.
It's critical that you understand how to overcome these patterns so you can break free to lose weight successfully and stay motivated to keep it off.
We'll show you how to discover your unique patterns and apply this knowledge in your daily life starting that very night!
You'll walk away empowered, feeling clearer and confident you will get that excess weight off so you can create a healthy sexy body you love.
The Heart of Weight Loss Motivation
Confident Living
List your YOUR top 10 juiciest & most inspiring reasons to lose weight.
C'mon go ahead.
Everyone's reasons are unique and change in time.
Be specific about what really makes your blood boil...
pulse quicken...
...or heart soar when you think about it.
And if I see "get healthier" on there I will personally come to your house and interrogate you as to what that means. It's way too vague and not motivating in the slightest. Does "get healthier" make you want to go exercise right now or make a healthy meal? I don't think so.
Ask yourself questions that dig into your DEEPER reasons.
What scares me about keeping the weight on year after year?
What is on hold in my life right now because of my weight or health?
What thrills me to think about doing when I get the weight off?
How much more energy will I feel?
What will I do with more confidence or freedom or joy?
How will I feel differently about myself?
My Top 10 Most Motivating Reasons to Lose Weight:
1. ___________________________________________
2. __________________________________________
3. __________________________________________
4. __________________________________________
5. __________________________________________
6. __________________________________________
7. __________________________________________
8. __________________________________________
9. __________________________________________
10. __________________________________________
Knowing what fires you up is the single BIGGEST motivator for weight loss and the core of your power.
USE it!
Tap into that fire in your belly and start pumping it through your veins to eat something healthier, do ten minutes of exercise, or to make the choice to take action.
For most of us losing weight will never get any easier than it is right now. That's the cold reality.
One year from now, five years from now, it will just be that much harder to get started and you'll have that much MORE weight to lose. We're all busy but there just is no perfect time.
Give yourself a day or two to set an intention/vision, plan your first steps and dive in. ANY action is the right action, just do the best you can and keep tweaking the variables as you do - it's what we'll do for the rest of our lives (that's living, right?).
Take a first step to course correct now your lifestyle choices and start feeling better today. We're all in this together.
You can do it!
Can a weight loss coach help me reach my goals?



 Quote of the Month

Insight

For more motivation quotes see Even More Motivation Quotes.


Chipotle Cheese "Popcorn"
Healthy Recipe

I had the good fortune to meet an amazing woman at the Raw Health Expo in Sebastopol last weekend named Diana Stobo. She wowed me with a lively spirit, tons of practical and healthy information, and food that knocked my socks off. She changed her life (and lost a ton of weight) cleaning up her diet and now serves as an inspiration to us all.
Check out her healthy and delicious raw "popcorn" snack made from cauliflower that could become your new tasty fix. And with only FIVE ingredients - gotta love that.
Chipotle Cheese Popcorn Recipe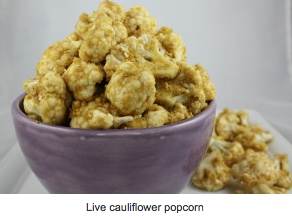 Prepare a batch or two ahead of time for the week. Eat warm or cool, raw or dehydrated, spicy or mild, just the way YOU like it.
And check out her book, Diana Stobo's Get Naked Fast: A Guide to Stripping Away the Foods That Weigh You Down. I'm reading it now and loving the fresh recipes and hands-on information.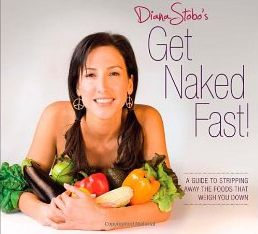 Wishing everyone a centered and productive week taking action on making your wildest dreams closer to reality.

Make it happen! I'm cheering you on all the way.
---
Know somebody who'd enjoy reading this?
Feel free to forward to friends who may be interested.
Haven't subscribed yet?
Get a free subscription here (top right corner). Sign up and receive the eBook Self-Down Smackdown! Break Free of Doubt & Reset Your Confidence Button and the Get Closer to Your Dreams report FREE.
Contact me
I love hearing readers' comments, opinions, questions and ideas. Click here to open the contact form.
You truly are a beautiful light being and I love helping you shine even more brightly. Be the shining star you are!