Start on the Path to
YOUR Confident Fit Life
The Confident Vision Living philosophy is based on the belief that you can choose your goals and create your best new life when you are physically fit, eat a healthy diet, and when your mind and vision are clear. That synergy allows you to live your dream life and thrive by functioning at your best.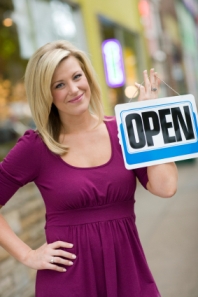 So many of us get off balance in life — fantastically successful in one area, such as career or as moms — yet struggling greatly when it comes to fitness, a healthy diet, or seeking our dreams. It robs us not only of the energy and confidence that is our birthright, but hidden beneath the surface of joy we project, it often fills us with doubt and other negative feelings.
When we don't feel in control over our lives AND bodies, we rarely experience true and lasting confidence about who we are.
Not having the self-belief that you can seize (and create!) your dream opportunities is constant painful reminder that we are somehow not enough; not good enough, not smart enough, not "winning" at life. You deserve the joy of knowing you can accomplish whatever you want!
Explore the wealth of FREE information on the site to help figure out what habits, beliefs, and possibilities you can create in your life so you can truly be WHO you want to be and live the life you've always dreamed of.
First figure out what you want using the tools and information in the Vision area. Once you're clear on your desired goals, dive into the rest of the information in any order you like. It's all here for you to use and explore.
Vision + Healthy Diet and Exercise + Mental Strength + Confidence + Relaxation + Motivation + Good Sleep

= A happy fit healthy and successful you!
---
Create Your Vision
Clarify what you want, create your specific vision, set your goals, and find ways to keep reaching for your dreams.
Eat Healthy Food
Learn how to eat healthily and find the best foods and habits for you so you can get more energy and feel great.
Move Your Body/Exercise
Find ways to move your body that are fun, boost your stamina, and transform your body to get the results you want.
Strong Mind
Use your mind to support and empower your for your journey and in life. Turn your thoughts into the voice of your biggest ally. Learn how to deal with self-doubt, negative thoughts, and other "gremlins."
Get Confident
Get clear on what confidence is and read the tips and advice about boosting your sense of self today, even if you're not clear on your goals yet.
Relax
Learn to make skilled self-relaxation a part of your life and daily self-care for maximum confidence, peace, and energy.
Get Motivated
Learn how to stay focused on your goals and to keep working toward them, despite challenges and obstacles. Keep your enthusiasm up and keep taking steps toward the life you want.
Sleep
Commit to getting enough quality sleep to recharge your batteries and support your success.
---
Confident Vision Living exists to help you find out how to live the life you've always wanted. You deserve to create your dreams and to get healthy and strong.
Stop settling for less. Commit to your dreams and you WILL succeed. Moving toward your dreams is the most fun hard work there is. And the end results are well worth it!
I truly wish in my heart for you to make the changes and good habits you want to bring into your life. You are capable of incredible things once you learn how and decide to succeed. Questions? Learn more about me or ask me a question — I'm happy to help you on your road to wellness and confidence in reaching for your dreams.
Make THIS the year, the month, the week, the day you commit to making changes for your health and confident best life. Join us as we all move forward in making this the best time of our lives!
Return from Get Started to Confident Vision Living
Want to create your own work-at-home business? You CAN.
See what Solo Build It can do for you. I did!