How Can Self Confidence
Building Change YOUR Life?
Self confidence building means growing that inner sense of self-trust that allows you to life your life the way YOU want to live it, of knowing you can accomplish whatever goals you choose with a purpose and belief in yourself.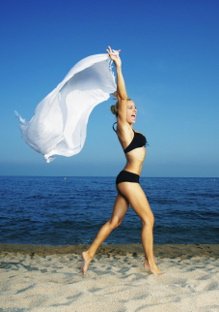 Feeling good in your own skin
Knowing who you are
Knowing what you want
Knowing you deserve to get it

So many of us deal with self-esteem issues and a lack of self trust that manifests in all kinds of self-defeating and dream-squishing ways – excuses, self-sabotage, comparisons, denial, overeating, and more. Ultimately, it comes down to believing in yourself enough to move forward, one step at a time, until you are living your dreams on a daily basis. Self confidence building entails digging deep to get in touch with what you want and to learn to trust and feel worthy of everything. Choose your dream and get in touch with that "fire in your belly" that will empower you to create a life you love.
At the heart of it, self confidence building requires making the decision to believe in yourself. Perhaps you've already decided to become more self-driven but want to learn HOW or maybe the idea of living without crippling self-doubt as an option for YOU is new. Either way, living a life with a firm belief in yourself, of empowerment, is absolutely the key and goes hand-in-hand with making your dreams the focus of your fulfilling life.
By focusing on building self confidence you improve your life in many ways.
Have clear priorities and a clarity of purpose
Know who you are and what you want
Get more respect
Have more energy
Become the person you want to be
Accomplish your goals, make your dreams happen
Stop waiting and start living
Believe in yourself
Feel happier and more at peace
All of us deserve encouragement to hold our heads high; to feel good about who we are and to love our lives. Especially those of us who want to leap into our dreams but are afraid or don't know how to start. Fear holds us back, confusion overwhelms us, and somehow our dreams get shoved behind all those clothes that don't fit anymore in the back of our closets.
Sometimes we forget we even have dreams in our heart – those thoughts got lost on the way and we get weary and hopeless.
We may be living in bodies we don't recognize (whose body is this?) and in lives that feel like they're happening TO us instead of by our own choice. It's time to tap into the power in your heart to change your world.
There is nothing more magical than the feeling of self-trust in your heart, of knowing you can make your dreams your reality if you work hard and believe.
Get fully engaged in being alive and amaze yourself by going on a journey to make over your mind and body!
Ready to Get Started on Your Best Life?

Stop Comparing Yourself to Others - Focus on You

Live with Romance Every Day

Feeling Worthy of Your Dreams

Instant Lift of Good Posture

Why Accepting Compliments Matters

Nurture Your Heart and Soul to Feel Loved and Alive

Smile to Lift Your Mood and Energy

Look Your Best, Feel Great

Return from Self Confidence Building to Confident Vision Living
Ready to Create Your Website and Work from Home? You CAN.
See what SBI can offer you!