Confident Vision Living,
About the Author
Welcome to Confident-Vision-Living!
My name is Ginette King and I'm a firm advocate of people breaking the habit of putting their dreams and passions on hold. It's time to step into your power and take life for a joyride! I'm trained as both an empowerment coach and a personal trainer. Helping people feel more confident so they can achieve their goals and make their dreams come true is my passion.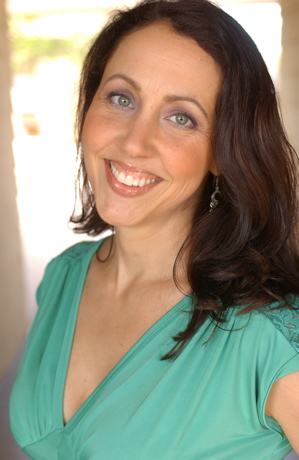 I'm a certified personal trainer with the American Council on Exercise (ACE) and a certified Life Empowerment Coach through the Institute for Professional Empowerment Coaching (IPEC).
My degrees include a Master's from the University of Wollongong in Australia and a Bachelor's and a Technical Communication certificate from the California Polytechnic State University at San Luis Obispo. I live in the San Francisco Bay Area.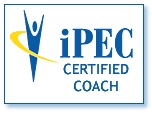 My struggles with self-doubt and less-than-optimal health (including a weakened immune system from years of undiagnosed chronic Epstein-Barr virus, leaky gut, and food allergies) intruded on my life for a long time before I freed myself.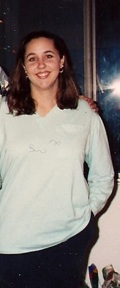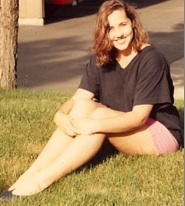 After putting on weight during a low time in my life, I managed to lose 40 pounds on my own and a few years later even successfully power walked a full marathon. By then, the connection between fitness, good health, and personal power was firmly linked in my consciousness.
Through changes in diet, exercise, and with the help of a wonderful naturopathic doctor, I now feel great and lead the confident life I always dreamed of. Life is always a journey but now it's a FUN journey instead of a daily struggle.
I feel a deep empathy and connection with others who struggle with these challenges. It pains me to know how many other women out there need information and support. Because of my experiences and training, I'm now able to help others and to share my enthusiasm and wisdom. I love helping women push through their fears so they can understand and ultimately free themselves from whatever is holding them back. Everyone deserves to live their dreams and enjoy the feeling of freedom that accompanies incredible health and vitality.
I created this site as a way to share my years of research and personal experience with the topics of empowerment, weight loss coaching, building confidence, and to improve individual health and fitness.
Moving your body and eating a
cleaner, natural diet are enormously powerful tools in building your mental, physical, and emotional strength.
When you're fit and in control of your body and mind, your confidence soars.
If this site speaks to you I hope you will use the information here to uplift yourself and commit to your dreams.
Share in the journey to get confident and healthy!
Yours in health and success!
Warmly,

Questions or Comments?
Contact Us.
"If I accept you as you are, I will make you worse; however if I treat you as though you are what you are capable of becoming, I help you become that." ~ Johann Wolfgang Von Goethe

Confident-Vision-Living.com on Facebook
See our disclaimer and privacy policy for more information about the site.
Interested in learning how YOU can create a website business that gives you freedom in your life?
Learn more about me and how I did it!
Want to Create Your Own Website and Live Your Passion?
You CAN. See what freedom SBI offers. I did!


Return from About the Author to Confident Vision Living