Easy Healthy Recipes
for Living Light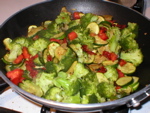 What do easy healthy recipes have to do with confident living? A lot! Because healthy living is such an essential component to feeling confident, I'm including some of my favorite foods and quick meals here for your convenience and pleasure.
I make these regularly and find them very helpful in maintaining a clean diet that works well with my system. Most are quick to make, too, which is important for people with busy schedules. It's tricky to eat whole, fresh foods unless they are easy to make and fit your lifestyle so we can break away from our old food patterns.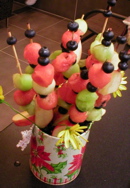 Most recipes here are vegan (no animal products), simple to make, and are often raw (fresh and uncooked for maximum nutrients). Raw foods are also called "live" or "living" food as their living enzymes are still intact (their full vitality).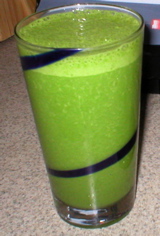 When you eat lighter, you FEEL lighter. I hope you have fun creating your own variations and experimenting with these foods and drinks. Keep track in your food diary to see how various meals and types of eating change your feelings, not to mention the weight on the scale.
Here's to clean living with whole natural food. Experiment to find what you like and make these recipes your own by tweaking, adding, subtracting, and getting inspired by to create new easy healthy recipes of your own.

Enjoy desserts, breakfasts, snacks, dinners, and amazing lunches. Keep it colorful, varied, and full of simple fruits, veggies and you'll take in all kinds of much-needed nutrients.
Eat the rainbow every day. When you choose tasty healthy food, you feel freer and you get nourished from the inside out. Make food joyful! Remember when food was fun? Play with your food again.
Here's to your great health!
Find out how to use this site and access of our free resources to lose weight and change your life.
For even more recipes than the ones below, check out these amazing healthy eating books and resources from inspiring women.
No-Bake Blueberry Cobbler or Pie

Nutritious Green Smoothies

No-Cheese Cheesy Kale Chips

Make Delicious Almond Milk in Minutes

Healthy No-Bake Coconut Balls Dessert

Gluten-Free No-Bake Onion Bread

Easy Walnut Vegetarian Pate

Dairy-Free Cheese Spread

Easy Raw Granola Cereal

Sweet Green Smoothie Milkshake

Spicy Curried Leeks

Why Healthy Eating Boosts Confidence

Gorgeous Raw Food Pictures to Inspire You

Healthy Eating Recipe Books

Know Your Binge Foods!

Is Your Pantry Healthy?

Use a Food Journal for Success

Return from Easy Healthy Recipes to Confident Vision Living