True Romance Tips
I wasn't thinking about true romance tips when I sit at an outside table at the restaurant earlier this summer. My table is next to a working stone fireplace with cool summer eve light filtering through the red-leafed Japanese maple, the roar of the freeway a soft hum behind me, listening to soothing live music* from acoustic guitarists, watching the pink and yellow paper lanterns hanging from the pergola swaying in the intermittent breeze...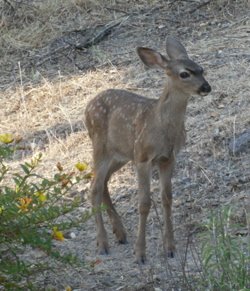 I take a sip from my indulgently fruity drink.
Yes, I'm alone tonight. But not really.
It's a busy restaurant, but the terrace area is only half filled so there's a laid back relaxed feeling. The musicians gently fill the space (and my thoughts) with their tunes. Nature surrounds us.
A white-tailed deer wanders up to the edge of the terrace to sniff a wayward paper lantern sitting on the rocks. A moment later her fawn, its youthful spots nearly faded, follows her and stares at me long enough to tempt me to take its picture.
If a June night could talk, it would probably boast it invented romance.
~ Bern Williams
In my view, romance does NOT require another person. It can easily exist between you and yourself, you and nature, or you and a higher power. Romance with another is just those special moments shared and appreciated together.
My date with myself was a beautiful way to wind down on a Thursday night, a loving gift to myself.
For me romance is the mixture of aesthetic beauty, a natural feeling or element, and a certain sweetness of life. A poignant awareness of the fleeting magic of being alive.
Romance is sweetness and specialness. Sometimes bittersweet, but always with the sweet. Bittersweet temporal moments of beauty and light pain that somehow equals a quiet joy.
You are a beautiful part of this world.
Romance yourself and draw more sweetness into your life. I didn't wait for my husband to know what I wanted or make him join me (he was playing tennis), but sought out what I enjoy on my own. Not only was it satisfying and pleasurable, but empowering.
So many of us WAIT for romance to be delivered to us like a take-out meal. We sit passively waiting and feeling powerless, ignored, and empty.
But that is an illusion. Romantic living abounds all around us, it never ends. It's always there if you look for it.
True Romance Tips
Buy fresh flowers.

Appreciate nature, really notice the details of the season.

Feel more sensual, eat more slowly.

Admire the beauty of the curve of your hip, the soft hint of jasmine in the air.

Take yourself to lunch at a charming bistro under a flowered trellis.

Recognize the little things in life, those tender moments where we look upon the small beautiful scenes and grace around us.
The biggest of the true romance tips is this...
Whether you're in a relationship or not, stop WAITING for someone else to supply the romance. No more existing with the "pause" button pressed on your life!
Make romantic living a part of your self-care, appreciating the moments, treasuring our natural world, feeling sensual, and enjoying yourself.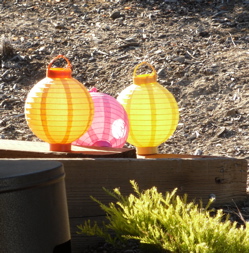 Romance yourself ever day.
Treat yourself like the precious gem and unique gift you are to this world. Then drink it all in.
That's how a goddess lives.
*Music was performed by a fabulous folk/pop due comprised of Megan Slankard and Jeff Campbell with a mix of beautiful original songs and classic quirky covers like Danny's Song, Cinnamon Girl, Take It To the Limit, Easy (by the Commodores), even a surprisingly fun mellow version of You're the One That I Want.
Have true romance tips to share? We'd love to hear them!
Live with Confidence

Get to Know Your Very Best You

Why Accepting Compliments Empowers You

Stop Comparing Yourself

Instant 5-Pound Weight Loss

Smile This Is Your Life

Looking Good DOES Matter

Return from True Romance Tips to Confident Vision Living