I adore this collection of raw food drink recipes!
Raw Food Pictures to Inspire You
Need inspiration for your next potluck or party (or meal at home)?
Gaze on these raw food pictures to give you ideas and to get your creativity juices flowing. These are actual things people brought to raw food potlucks and are 100% raw/living foods.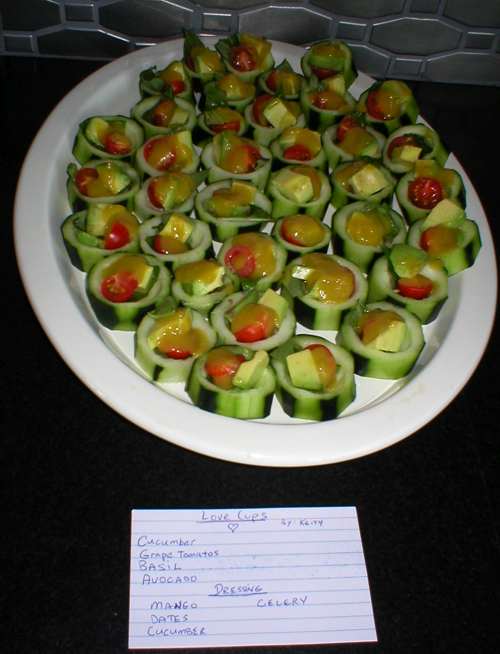 "Love Cups" = cucumber, grape tomatoes, basil, avocado. Dressing = mango, dates, cucumber, celery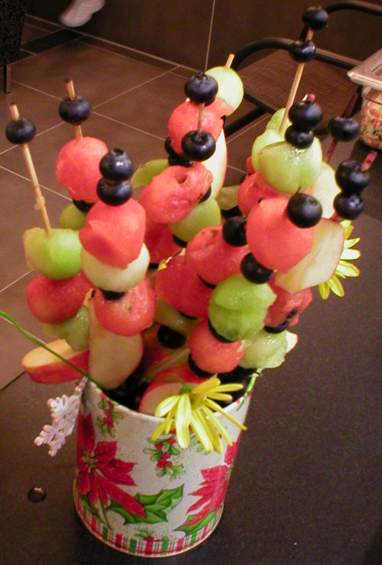 Fruit Kebobs with apple, honeydew, watermelon, blueberries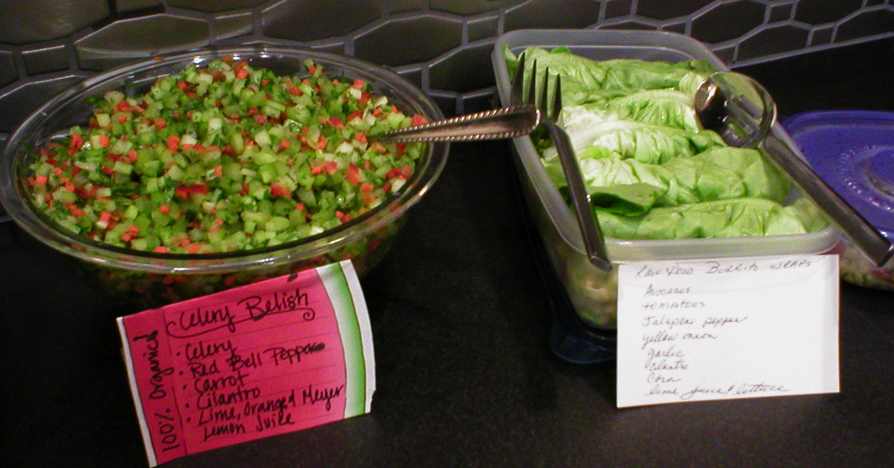 Left = Celery Relish (celery, red bell peppers, carrot, cilantro, lime, orange, lemon juice)
Right = Burrito Wraps (avocado, tomato, jalapeno pepper, yellow onion, garlic, cilantro, corn, lemon juice, lettuce)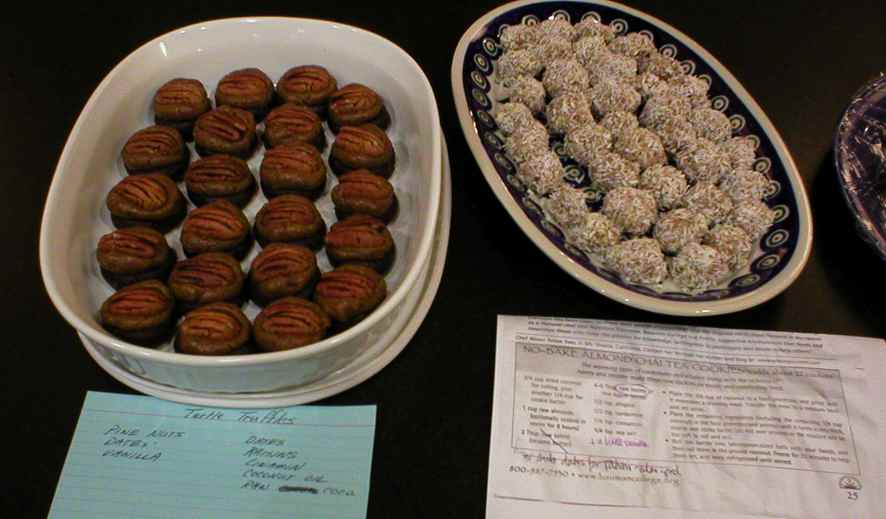 Left = Turtle Truffles (pine nuts, dates, vanilla, raisins, cinnamon, coconut oil, raw cacao)
Right = Spiced Coconut Balls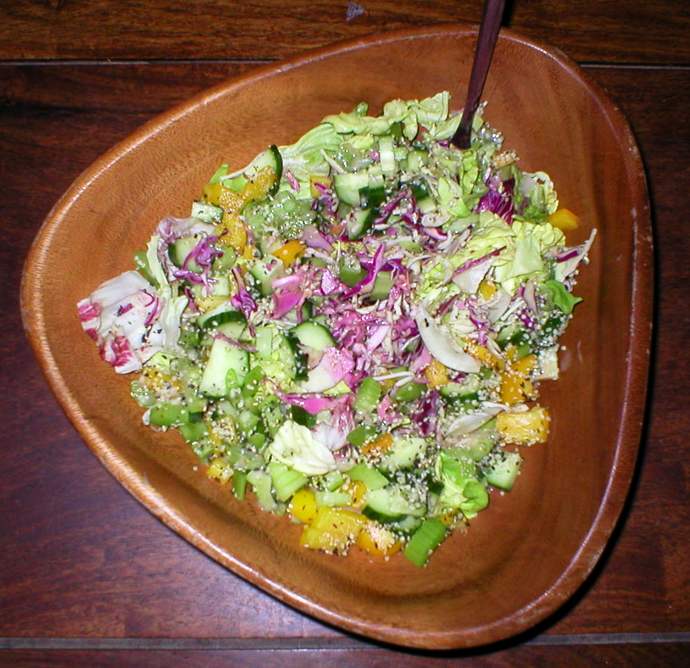 Salad with cucumber, celery, yellow bell pepper, purple cabbage, sesame seeds, raw hemp seeds, lemon juice, black pepper
Also checkout the photos of our raw granola and our raw blueberry pie/cobbler.
Have fun with your creations and keep it simple. Enjoy!
Learn Easy Healthy Recipes for Your Success

Make Healthy Delicious Almond Milk in Minutes

Raw No-Bake Coconut Balls Dessert

Raw Cheesy Kale Chips

Raw Granola Cereal

Yummy Green Smoothies

Raw Onion Bread Heaven

Raw Blueberry Cobbler

What Are Your Trigger Foods?

Raw Vegan Cheese

Heavenly Green No-Dairy Milkshakes

Find the Healthiest Foods for YOU

Return from Raw Food Pictures to Confident Vision Living